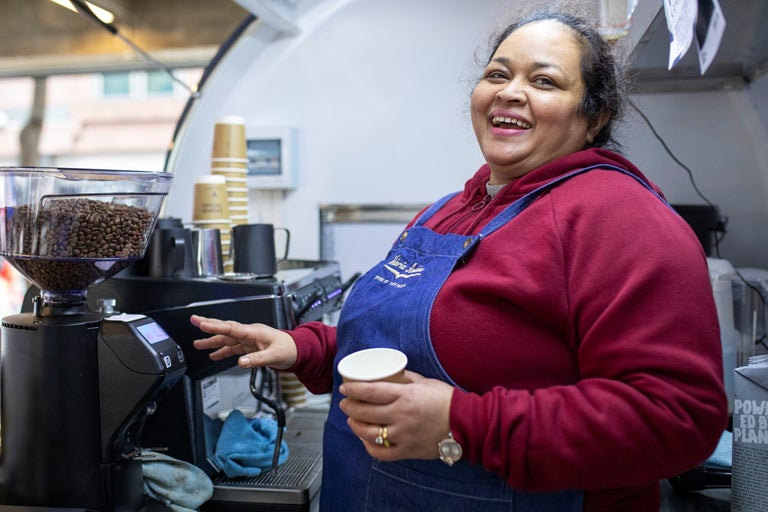 Leaps & Grounds
Leaps & Grounds is a speciality coffee social enterprise supporting refugee women to take steps towards their dream careers
We are Leaps & Grounds, and we believe in doing something good with our coffee.
We're a social enterprise from the British Red Cross that crafts careers for refugee women by brewing good coffee for you.
Female refugees face some of the highest barriers when it comes to working in the UK. But we know that employment helps us build relationships, integrate with others, and improve our mental wellbeing.
That's why we're stirring a better future into action - by kickstarting refugee women's careers, so they've got the experience to land their dream job.
Every cup of Leaps & Grounds coffee gives a refugee woman a chance to thrive.